December 2014
Recently I attended a joint birthday party for two special friends, a couple who have been together for 25 years and were celebrating turning 60 in the same year.  Largely attended with an abundance of food and drink, the celebration featured a constant array of entertainment – all very first class, professional vocalists and musicians performing as friends of the couple.
At one point the male singer who reminded me of Lou Rawls got most everyone onto the dance floor swaying and singing "Lean on Me" – a song composed and recorded by Bill Withers in 1972 and reintroduced in 1987 when it rose to Number One on the charts and won a Grammy.
I was observing this mass of humanity swaying and singing in jubilation when it occurred to me how profound the lyrics were. "Lean on me when you're not strong…And I'll be your friend, I'll help you carry on…For it won't be long 'Til I'm gonna need somebody to lean on."
Then the truth that so many of us like to pretend isn't true: "We all need somebody to lean on." At some time we all do.
Diana Chapman of the Conscious Leadership Forum says "If you don't need support you aren't doing enough." Chapman's words popped into my consciousness as I listened to the lyrics of this song which I must have heard a thousand times in my lifetime.
Those of us who are change agents, often struggling to bring about transformations of various sorts, can be prone to the go-it-alone kind of independent/individualistic/Lone Ranger/Wonder Woman way of operating. The song reminds us to "swallow your pride if I have things you need to borrow." It reminds us that "no one can fill those of your needs that you won't let show," as the song reminds us.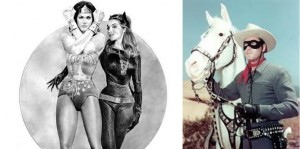 If you are attempting to make a real difference in the world and aren't asking for support, you are playing too small, aiming low, and inflicting a limitation on what you can achieve by being too proud to ask for help – to lean on someone.
Those of us who are not superheroes, we ordinary flesh and blood human beings, all need someone to lean on, sometimes. So swallow the pride, get off your high horse and ask for what you need. Lean on your friends who want nothing more than to support people they care about.
[If you'd like to listen to Al Jarreau sing "Lean on Me" click here.]